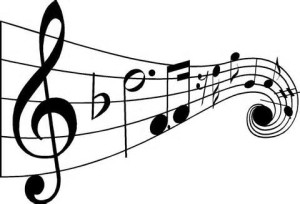 In the spirit of fairness and fun, and so everyone gets an equal turn sharing their music, the general structure of this class is as follows:
Because of time constraints with a two hour class, experience has shown the evening often flows more smoothly if participants share only the most meaningful portion of their song, not the entire piece.
For instance if a student wanted to share the full-length version of Handel's Messiah, we'd run out of time and limit others from sharing.
Better instead to have a cut-off point by choosing a specific part of your favorite work so everyone gets a turn making the class more enjoyable.
Participants will be asked to bring in a favorite song, or piece of music on an iPod, or similar digital device, NOT a sound system. Tom brings to class a portable sound system allowing users to plug in for a better listening experience.
To expedite the flow of the class, be sure your digital player used to present your music is fully charged; and have the portion of song you've chosen cued up to the right spot.